The Mother Duck's Pre-Packed Hospital Bags Make Sure You Have What You Need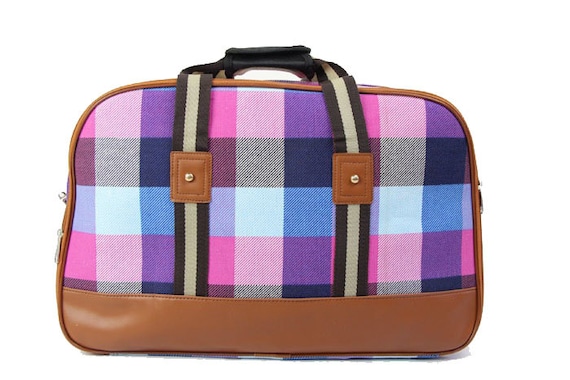 After months of being pregnant, those last few weeks can be stressful as you prepare for your new bundle of joy. There are checklists of things you need to do to be prepared at home and at the hospital. As your head spins with all the things you need to remember, one piece of advice is to pack your hospital bag at least 3 weeks in advance.
I remember barely getting everything together a couple days before I went into labor. I still missed things I would've liked to have. The Mother Duck has the perfect solution for pregnant moms. Whether you are pregnant with your first, second, or third, they have adorable maternity bags that are pre-packed to make sure you have everything you need for the hospital.
These maternity bags come in several styles. Personally, I like the plaid options (purple & pink is totally my style). Each bag comes completely packed with 30 must-have items while you are in the hospital giving birth. From the basics – toothbrush, hair clips, shower kits, deodorant, a razor, etc. – to other items I would've loved to have during my maternity stay – pillow, eye mask, stress ball, headphones, notepad, and more.
Mother Duck has thought of everything you will need during your maternity stay at the hospital. All you need to add is your clothes, a robe, a night gown. These pre-packed hospital bags are a fantastic idea for any expectant mother and will save the expectant fathers some time searching for these items if baby decides to come early.
How far in advance did you have your maternity hospital bag packed?
Until Next Time,
Katie
This post is sponsored by
The Mother Duck. All opinions are 100% mine.