This post brought to you by Scotts Miracle-Gro. All opinions are 100% mine.
Springtime is here and gardening is under way. I always get inspired by the budding landscapes and look forward to seeing what others are doing with their yard. The front yard is the entry way to your home, and it should look good - especially in the spring and summer months.
Prepping your yard for the spring season takes a lot of work. To create a masterful front yard landscap, consider these gardening supplies:
1.) Choose between annuals and perinniels. Perinniels should bloom every year without needing to be replaced. Annuals, however, bloom for one season and don't tend to return. I like to have a nice mix of annuals and perinniels in my yard.
2.) Buy lots of soil with added plant nutrients. You local Home Depot or Lowes should be able to give you tons of options of the right soil for your region. Make sure you have enough on hand for the amount of gardening you plan to accomplish. 
3.) Finish your project with mulch. Mulch always adds that finishing touch I love in my yard. It makes the job feel complete and helps to protect my newly planted flower garden.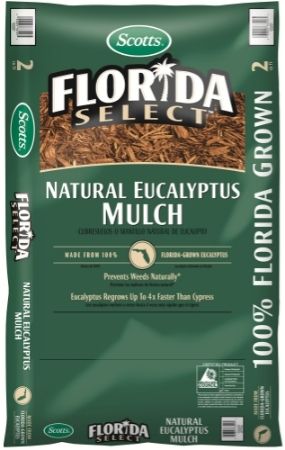 For my Florida readers, I recommend Scotts Florida Select Natural Eucalyptus Mulch is a sustainable alternative to Cypress mulch promoting sustainable gardening for gardners in Florida.  It is grown in Florida for Florida. It is sustainable, natural, effective, and local!
For my non-Florida readers, try the Scotts Nature Scapes mulch. It comes in 3 colors - black, red, and deep forest brown. They are all natural forest products with no waste wood and come ina variety of textures. Scotts Mulch helps your garden maintain moisture, prevent weeks, and create a groomed landscape.
No matter what you decide to do with you landscaping and gardening projects this spring, have fun and be inspired. Using Scotts Mulch will make every project look completed and groomed.
What are you planting this year?